If rendang or empal is too mainstream, feel free to turn the beef into meatloaf. Using beef or mutton is just as delicious. Can be sliced ​​and fried in flour or egg-like nuggets.
Meatloaf is a dish of ground meat that has been mixed with other ingredients and formed into the shape of a loaf, then baked or smoked. The final shape is either hand-formed on a baking tray or pan-formed by cooking it in a loaf pan. It is usually made with ground beef, although ground lamb, pork, veal, venison, poultry, and seafood are also used, sometimes in combination. Vegetarian adaptations may use imitation meat or pulses.
The cooked loaf can be sliced like a loaf of bread to make individual portions. Because the dish can become dry, various techniques exist to keep the dish moist, like covering it with sauce, or wrapping it, or using moisture-enhancing ingredients in the mixture, filling it with fatty meats, rich cheeses, or vegetables.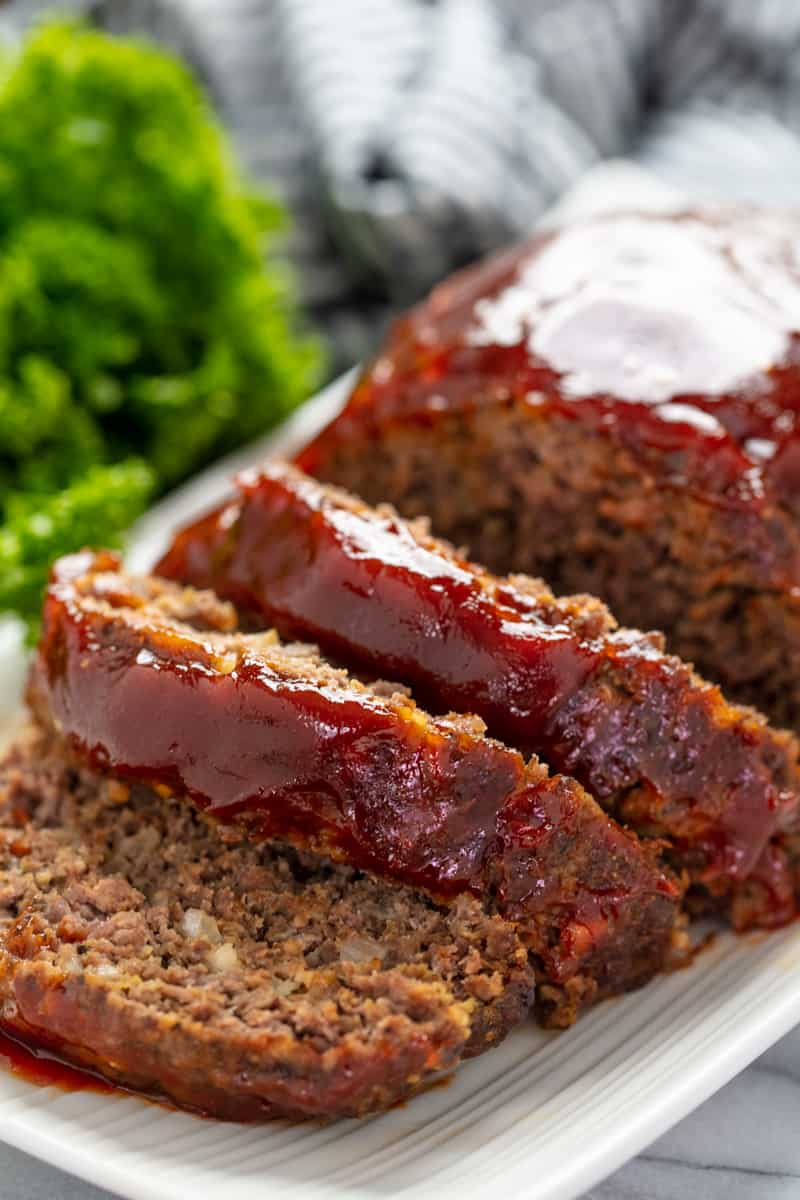 Ingredients :
500 grams of ground beef
5 tablespoons of bread flour
1 egg
80 cc of liquid milk
1/2 large onion
5 cloves of garlic
3 tablespoons of tomato sauce
salt to taste
sugar to taste
ground pepper to taste
the right amount of oil
parchment paper or aluminum foil
How to Make Meatloaf :
1. Finely chop the onion and garlic. Sauté with a little oil until fragrant, then set aside.

2. Combine ground beef, liquid milk, breadcrumbs, and eggs. Season with salt, sugar, pepper, and 2 tablespoons of tomato sauce. Add the sauteed onions and garlic. Stir until well blended.

3. Arrange the parchment paper or aluminum foil on the baking sheet slightly high. Roll out the meatloaf mixture on the pan. Let stand for half an hour or until the surface is a little hard. Brush the surface with the remaining tomato sauce.

4. Bake in oven temperature 180 degrees Celsius for 40 minutes. Once cooked, remove and chill.
Serve the meatloaf slices with mashed potatoes and saute the vegetables. It can also be wrapped in flour or egg, then fried and served as a side dish with rice.